Sunday Night Theatre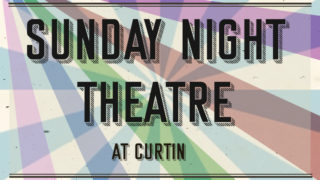 For 40 years Sunday Theatre Night at Curtin has been presented by Theatre Arts and the Hayman Theatre Company. Each Sunday 2 short plays are produced and presented by the students of Theatre Arts.
The 2021 Sunday Night Theatre 'Autumn' program includes comedies, new works and contemporary Australian drama.
---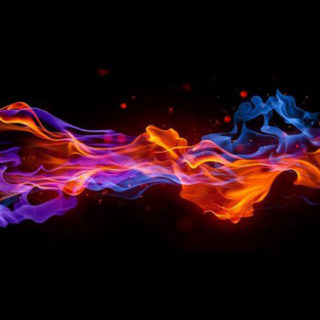 Sunday 7 March, 7pm
because there was fire
By Jamie Hornby
Directed by Ethan Milne.
On a warm summer night two teens disappear from a neighbourhood barbecue, vanishing without a trace. Clara is tired of her life in her boring town, watching the days pass as everything stays the same, but when she meets local rich kid Andrew she sees her ticket out and sets out on an adventure following in the footsteps of famous outlaws like Bonny & Clyde, Robin Hood, and OJ Simpson.
because there was fire is a darkly-comic coming of age story set against the backdrop of the burning Australian bush.
*WARNING: This performance contains coarse language
---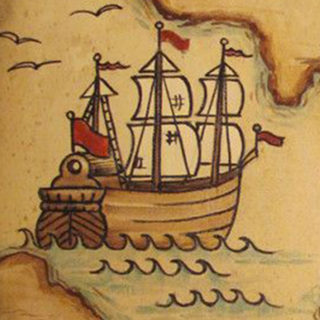 Sunday 7 & 14 March, 7pm
NANCY THE TAVERN WENCH
Written and Directed by Christian Dichiera
Captain Renegade and his rowdy crew scour the seas in search of Nancy, Renegades lost love.
Join us on the search to find the one that got away by drinking our way through every tavern they've ever known. This isn't some crazy adventure with death and violence this is a pirate story told with love and with song.
---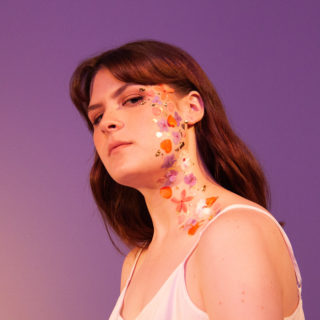 Sunday 14 & 21 March, 7pm
DECOUPAGE SKIN
By Michael Griffith.
Directed by Shelby McKenzie.
Helen is all about keeping up appearances and as far as she's concerned no one would suspect her to be anything but a well-adjusted yet reserved woman. When she invites you into her home you should expect some retelling of memories, unsolicited advice, and maybe a few philosophical blunders but surely nothing too out of the ordinary.
Decoupage Skin follows one woman's journey into the darkened corners of the human mind as she unapologetically deconstructs her life for the audience.
---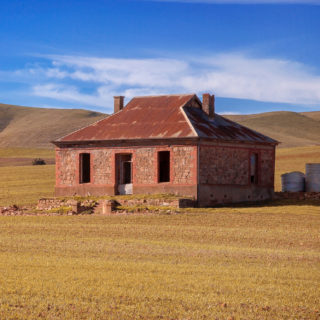 Sunday 21 & 28 March, 7pm
WHERE THE DIRT RUNS RED
Written and Directed by Ella Randle.
After a family tragedy, siblings Andi and Dylan are drawn back together to sort out their parents assets at the family farmhouse, when things start to escalate to the supernatural.
---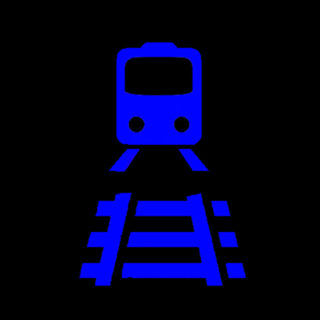 Sunday 28 March, 7pm
DESTINATION
Written and Directed by Samuel Ireland.
It's deep into the final hours of the Friday night onslaught of drunken teens vomiting, meaningless fist fights, and casual hardcore drug use that washes over the city.
A train, already carrying a lone passenger, pulls into the station to take stragglers back out to the suburbs to sleep off their various inhibitions. And it only takes one particularly "inhibited" passenger to get group conversation to a flying start.
Destination is a bittersweet and sometimes surreal snapshot into the lives of people who are just beginning, but are already completely lost. People who don't have answers yet. People who are still looking for a way out. Or maybe sometimes people who are just very, very drunk.
---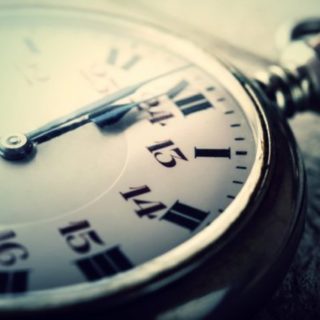 Sunday 18 April, 7pm
100″ To 0:00
Written and Directed by Massimiliano Viazzo.
The clock is ticking. Miriam is trapped inside a place that won't let her out, struggling to distinguish reality from illusion. But someone or something else is working in the shadows. Someone or something is moving the pieces in this very complicated and dangerous game. Will she be able to discover the truth while there is still time? Will she attempt the impossible and stop the clock before it's too late?
---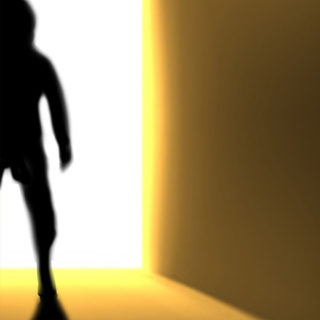 Sunday 18 & 25 April, 7pm
DARK SECTOR
Written & Directed by Jonathan  Hoey.
The crew of a spaceship intercept a distress signal from the mysterious Dark Sector, the Bermuda triangle of outer space. Brought about by fear, mistrust, and faulty radios, they commit morally dubious actions to survive. Dark Sector is about humans being bad, for good reasons.
---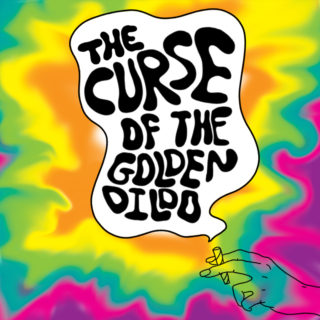 Sunday 25 April & 2 May, 7pm
THE CURSE OF THE GOLDEN DILDO
Written and Directed by Tiahna McBride.
After a few months of heartbreak, June receives a HUGE package from her Great Nanna which leaves June in utter disbelief and confusion. Since this bizarre gift arrived there has been an insane turn of events which seem to be linked to this bulky hunk of junk. With the help of her roommate Sage, they work together to find a way to destroy the item before anything else can happen.
---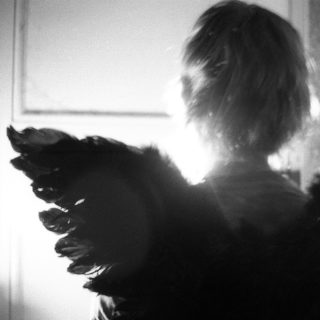 Sunday 2 May, 7pm
IT'S ALL SKY, BABY!
Written and Directed by Adrijan Levis .
Germ has always known they were destined for greatness. That angelic being that just appeared in the corner of their bedroom must be a sign from above, right? Right? IT'S ALL SKY, BABY! follows Germ as they descend into a heavenly conspiracy. This is your sign to see the show.