Theatre Arts at Curtin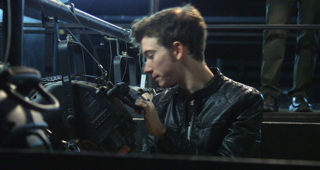 Theatre Arts at Curtin is taught by practising theatre professionals who specialise in performance, directing, writing and design. Theatre and performance practice involves a variety of roles both in front of and behind the stage or screen.
News
As part of Curtin University's response to the COVID-19 pandemic, all events at the Bentley campus are suspended until further notice. This includes all Hayman Theatre Company and Theatre Arts performances. Check this page for updates.

West Australian born playwright and actor Kate Mulvany has been awarded an Honorary Doctorate of Letters by her alma mater, Curtin University, in recognition of her contribution to performing arts in Australia.
Upcoming productions

All theatre events at the Hayman Theatre have now been paused.
See gallery to see what has happened so far in 2020.