Sunday Night Theatre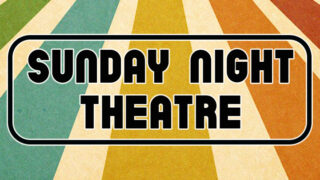 For 40 years Sunday Theatre Night at Curtin has been presented by Theatre Arts and the Hayman Theatre Company. Each Sunday 2 short plays are produced and presented by the students of Theatre Arts.
The 2021 Sunday Night Theatre 'Spring' program includes comedies, new works and contemporary Australian drama.
---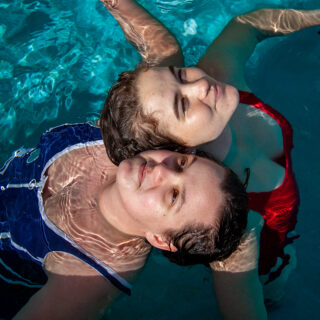 Sunday 15 August, 7pm
BUTTERFLY KICKS
By Jamila Main. Directed by Natasha Weir.
Riding an adrenaline wave of first love and low alcohol tolerances three teenagers navigate friendship and falling in love in their claustrophobic coastal town. For Milla and Annabel, coming to terms with their feelings for one another is relatively simple, but dealing with the cruel gaze of their school peers and the constant debate about whether their safety and visibility is worth the risk of living openly proves to be a much more challenging task. Bea just wants everything to go back to normal and have her best friend back.
---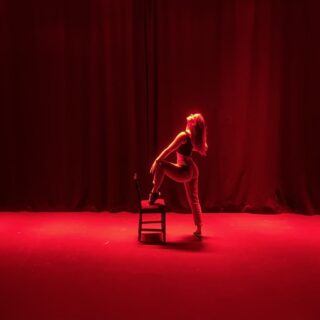 Sunday 15 & 22 August, 7pm
UN CABARET DANS LE TEMPS
Written and Directed by Chloe Palliser.
Un Cabaret Dans Le Temps (a cabaret in time) takes you back in time to explore the good, the bad and the ugly historical figures that shaped the world as we know it today. The cabaret style making a debut at the Hayman Theatre is bound to make you laugh, cry and cheer in an immersive experience like no other. This journey guided with our MC takes you through various song and dance numbers which will inspire and shock you like no show has before.
---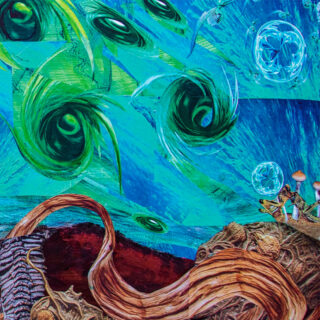 Sunday 22 & 29 August, 7pm
THE SIREN SONG OF STEPHEN JAY GOULD
By Benjamin Bettenbender. Directed by Tully Jones.
A man throws himself from a bridge and in an unplanned, absurd turn of events he lands on a woman sitting below. Can a conversation on a drought-stricken riverbank answer life's big questions? Darkly comedic and overtly existential, The Siren Song of Stephen Jay Gould will have you questioning life and laughing at it all at the same time.
---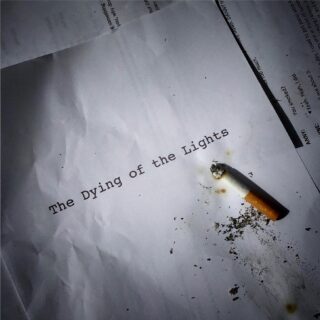 Sunday 29 August, 7pm
THE DYING OF THE LIGHTS
Written and Directed by Alex Comstock.
Danny is a perfectly ordinary man, who decided to spend his evening going to see a perfectly ordinary theatre show. But when he goes to the bathroom during intermission, things start to go awry. He meets an actor, and with the introduction of an omniscient toilet paper, the two begin to notice the cracks in their reality. Danny begins to learn the truth about his relationship, his life, and his world. And whether he likes it or not, the truth is inevitable.
---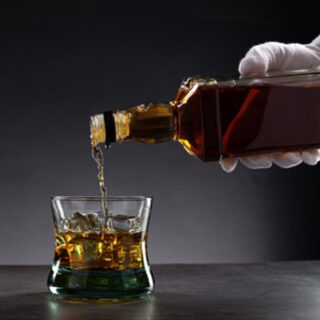 Sunday 3 October, 7pm
ONE FOR THE ROAD
By Harold Pinter
Directed by Samuel Ireland.
Dark comedy, thriller, totalitarian drama – you name it. We watch on as Nicolas interrogates Victor, Gila and their seven year old son. It is overtly political, hilarious, and horrific. Pinter presents a place we hope will truly never exist. You may need one for the road.
---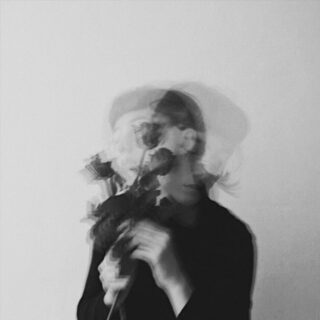 Sunday 3 & 10 October, 7pm
LOST AND FOUND
Written and Directed by Rachel Abelha.
Drew is holding a bouquet of peonies. They were the favourite flowers of someone she knew. Someone's that gone.
What holds us together? What pushes us apart?
A postmodern exploration of the people we lose, and the ones we find.
---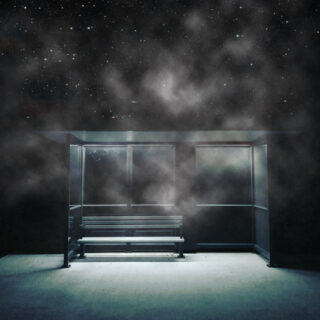 Sunday 10 October, 7pm
THE EDGE OF EVERYTHING
Written & Directed by Jack Bengough.
There is a bus stop at the edge of the universe…
Trent Porter has disappeared. Esther knows what happened, after all, she was there when it happened. Five years have passed, and Esther finally has the means to track him down. Nothing too crazy, just a quick trip across the multiverse and back.
The Edge of Everything is a drama about the things we lose, and what we are willing to do to get them back again.