The Laramie Project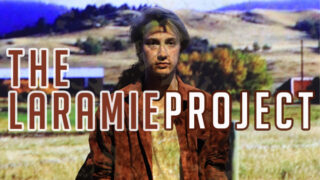 On October 7, 1998, a young gay man was discovered bound to a fence outside Laramie, Wyoming, savagely beaten and left to die in an act of brutality and hate that shocked the nation. Matthew Shepard's death became a national symbol of intolerance, but for the people of the town, the event was deeply personal. In the aftermath, The Tectonic Theater Project went to Laramie and conducted more than 200 interviews with its citizens. From the transcripts, the playwrights constructed an extraordinary chronicle of life in the town after the murder. The Laramie Project has become a modern classic.
This production has an enthusiastic cast and is directed by Adam Mitchell who said, "It's a great pleasure to be directing this version with a wonderful team here at Curtin and contributing in a small way to the enduring legacy of The Laramie Project.
There is a certain added responsibility to be true to a person's intentions when dealing with their exact words and we have approached all of the characters in the play with as much integrity as we could muster. It is a great reminder as a theatre maker that our job is not judge the people on the page but to try and understand why they hold certain views or attitudes however repugnant we may find them" says Mitchell.
The Laramie Project was first performed in 2000, and has gone onto be one of the most produced play in North America.
Don't miss this very limited season at Curtin's Hayman Theatre!
The Laramie Project
Time: 7pm
Dates: 25-29 May, 2021
Venue: Hayman Theatre, Building 302, Curtin University, Kent Street, Bentley.
Tickets: Standard $20 & Concession card holders/students $15
Enquiries: haymantheatre@curtin.edu.au