In Case of Emergency
Theatre Arts at Curtin and the Hayman Theatre are pleased to present the world premiere of Jeffrey Jay Fowler's new play, In Case of Emergency.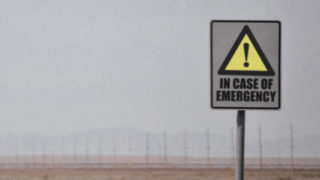 Running late for work, a terrorist attack, experiencing a micro aggression at the supermarket, a racially fuelled argument between two strangers, feeling your partner might be losing interest in your relationship, having a large shard of glass wedged through the sole of your foot, not remembering the name of your boss's husband, climate change, etc.
What is an emergency?
How do we respond to the 'danger' of the emergency with our emotions, and how do we navigate the 'danger' when the emergency is our emotions?
WA Award-winning playwright, Jeffrey Jay Fowler returns to Curtin's Hayman Theatre Company as artist-in-residence with his new play, In Case of Emergency. With an ensemble of Curtin University Theatre Arts' students to present a series of "emergencies" of different scales each asking the question, "When are our emotions useful to us and when are they in the way of our success?"
In Case of Emergency
Dates and times:
Tuesday 4 to Thursday 6 December 2018, 7pm
Friday 7 and Saturday 8 December 2018, 6pm and 8.30pm
Venue: The Blue Room Theatre, 53 James St, Northbridge WA 6003
Tickets: $20 (Full price) / $15 (Curtin student or staff)